Virtual Learning
Welcome to the Einstein's Workshop Virtual Learning page. While we're all practicing social distancing and trying to find things to do, we at Einstein's Workshop will be posting videos, creating worksheets and hosting virtual learning and play! This is a brand new platform for us so keep coming back as we keep posting more content!
---
---
Share Your Projects!
Sharing ideas is one of the
greatest
ways to get
even more
ideas and to get better at your work. Have you created something awesome? Do you want to share your cool projects? Then post to social media and link us!
#einsteinsworkshop
@Einstein's Workshop
---
---
---
Upcoming Live Video Events
Please read our Live Event Terms before joining.
Friday
April, 03 - 02:00 PM
BlocksCAD 3D Modeling
Theme: 3D Food
Meeting link: https://zoom.us/j/111348706
Best for Grades 4 and up. Learn More
Saturday
April, 04 - 10:00 AM
Storytime STEM and Activity
Theme: In the Snow
Meeting link: https://zoom.us/j/193221806
Best for Grades K and up. Learn More
The book is: In the Snow: Who's Been Here? By Lindsay Barrett George
You'll need: paper (printer paper, construction paper, coffee filters, wax paper, any kind of paper!), scissors, glue sticks, markers/crayons, and your imagination!
Monday
April, 06 - 02:00 PM
Scratch Programming
Theme: Crazy Compliments
Meeting link: https://zoom.us/j/886635232
Best for Grades 2 and up. Learn More

Math Story
Book: The Number Devil: A Mathematical Adventure by Hans Magnus Enzensberger
Meeting link: https://zoom.us/j/306188381
Best for Grades 4-7. Learn More
Tuesday
April, 07 - 02:00 PM
Lego Social
Theme: Amusement Park Rides
Meeting link: https://zoom.us/j/597004614
Best for Grades K and up. Learn More
Bring your Lego collection
Wednesday
April, 08 - 02:00 PM
Inventing at Home
Theme: Part 2: Prototypes
Meeting link: https://zoom.us/j/817920713
Best for Grades 1 and up. Learn More
Saturday
April, 11 - 10:00 AM
Storytime STEM and Activity
Theme: In the Marsh
Meeting link: https://zoom.us/j/193221806
Best for Grades K and up. Learn More
---
---
---
Videos
Overview of Online Resources at Code.Org

Make an Origami Cup

DIY Origami Paper

Simple Pop Up Cards

Easy DIY Playdoh Tutorial

2D Animation with Pencil 2D

PixilArt Tutorial

PixilArt Animation Quick Draw

Helicopter Activity

Make a Marble Run with Anything

Redstone Tutorial, Part 2

Learn Minecraft Redstone

Minecraft Education Marketplace

Minecraft Skin Textures

---
---
---
Printable PDF Activities
Engineering Design Workbook
Animal Tracks and Garden Printout
Playdoh Mats
Paper Helicopter Template
The Gelatine Experiment
Pi Day Activities
Working Bugs
Food Dyes and Pigments
---
---
---
Support Resources
Minecraft Skin Texture Templates
---
---
---
Online Apps and Tools
Coding

code.org
Scratch Jr
Scratch
Processing
Robotics
Game Learning
Code Kingdoms
Making & Inventing
Sketchpad
Pixilart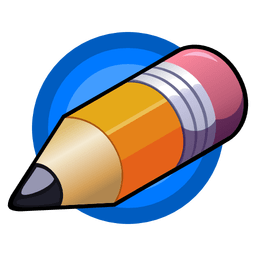 Pencil 2D
Boxy-SVG
Inkscape
Krita
---
---
---
Other Cool Videos
---
---
---
Other Resources that We Like
It takes a village and we recognize the importance of coming together - especially in these uncertain times. Below is a list of other websites where you can find additional educational resources to supplement your child's learning. Have fun!
Cincinnati Zoo Home Safaris - While the zoo is closed, they are putting out daily videos about different animals supplemented with worksheets, facts, and activities!
The Very Hungry Caterpillar - Read by the author, Eric Carle, himself.
Lunch Doodles with Mo Willems - Every weekday at 1:00pm ET, Mo Willems, creator of the wildly popular Pigeon book series and much more, will be doing short drawing events for kids. Previous episodes are also archived and there are some printables as well.
50 Bird Species and the Sounds they Make - A fun, visual website where kids can listen to a bunch of different bird sounds.
---
---
---
Live Event Terms
Live Events run by Einstein's Workshop are to be appropriate for children. Therefore in order to participate in our live events all participants must agree to the following terms:
There will be a Host and Cohost in our events.
Before entering participants will be queued in the "waiting room" until a staff allows entry
Einstein's Staff will do our best to verify that all participants are children, staff or known community adults. To this end all participants will be required to provide webcam confirmation of their identity. By not having an active webcam you may be removed from the event.
Participants will be "muted" and only "unmuted" by the host or cohost to participate. Their audio will then be broadcast to the group in order to facilitate group participation.
All participants will use child appropriate language and behavior while in a Live Event.
Any participant who does not abide by the terms can be removed from our Live Events and barred from future participation.
Einstein's Workshop staff reserves the right to change or alter the terms or the participation of any participant at any time.
While we believe we have a very safe environment for children, we unfortunately cannot foresee all circumstances. By entering an Einstein's Workshop event you agree to waive and release any claims or causes of action as a result of you or your or your child's participation.

---
---